About Us
Thank you for visiting SHINSUNG TECHTRON CO.,LTD. our website sincerely.
We have accumulated the crystal oscillator manufacturing experience and technology for 40years while design and manufacture a crystal oscillator for vessels wireless that rely on the Japanese imports only for domestic market is essential to the radio frequency crystal oscillator.
Based on decades of know-how In addition to these RF pagers, walkie-talkies, car alarm, cordless telephone market to apply this technology was supplied to the crystal oscillator made with our technology is currently also available.
We supply our products through optimized solution to cooperation enterprise of Samsung Electronics, LG Electronics and many domestic and foreign enterprises by flagship with high-performance compact products which is suitable to the needs of the mobile, repeater, network, smart market entering Global Network Era. We focus our business on new business model that prepared in advance to the needs of Era on the time changing rapidly more and more based on the policy 'the Customer's competitiveness is our competitiveness.
SHINSUNG TECHTRON CO.,LTD. hope to become a company that develops with the customer in electronic communications and wireless transmitter receiver that is differentiation and high quality solutions to customers to keep pace with diverse and sophisticated technology with higher enterprise value enhancement and future development of a strong competitive enterprise philosophy .
overview
COMPANY
SHINSUNG TECHTRON CO.,LTD.
BUSINESS AREA
Quartz Crystal & applied parts, Mobile communication electron parts
HEADQUARTER
#1504 CUBEE e Centum, 90, Centum jungang-ro, Haeundae-gu, Busan, Korea 48059
Tel +82.70.8883.3223 l Fax +82.51.809.3223
SEOUL BRANCH
#1504 Munjeong Daemyung Valeon Intellectual Center, 127, Beobwon-ro, Songpa-gu , Seoul, Korea 05836
Organization Chart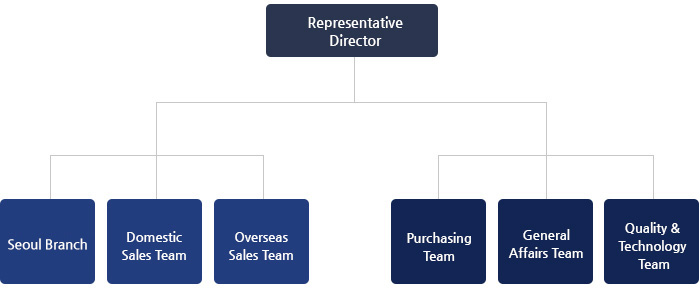 History
| | | |
| --- | --- | --- |
| 2013 | 12 | Changed to the Corporation (SHINSUNG TECHTRON Co.,Ltd.) |
| 2006 | 11 | To set up an business office in Seoul, Korea |
| 2004 | 11 | Participated in China show (Crystal Conference, WUXI) |
| 2003 | 04 | Certified Parts & Material Professional company (Ministry of Commerce, Industry and Energy) |
| 2001 | 10 | Certified Company R&D Center |
| 1999 | 12 | Registered as Venture enterprise |
| 1995 | 12 | Selected as a Bright future medium and small-sized business |
| 1993 | 03 | Changed to the corporation (SHINSUNG ELEC. Co.,Ltd.) |
| 1971 | 03 | Established for the Personal company (SHINSUNG ELEC.Co.) |